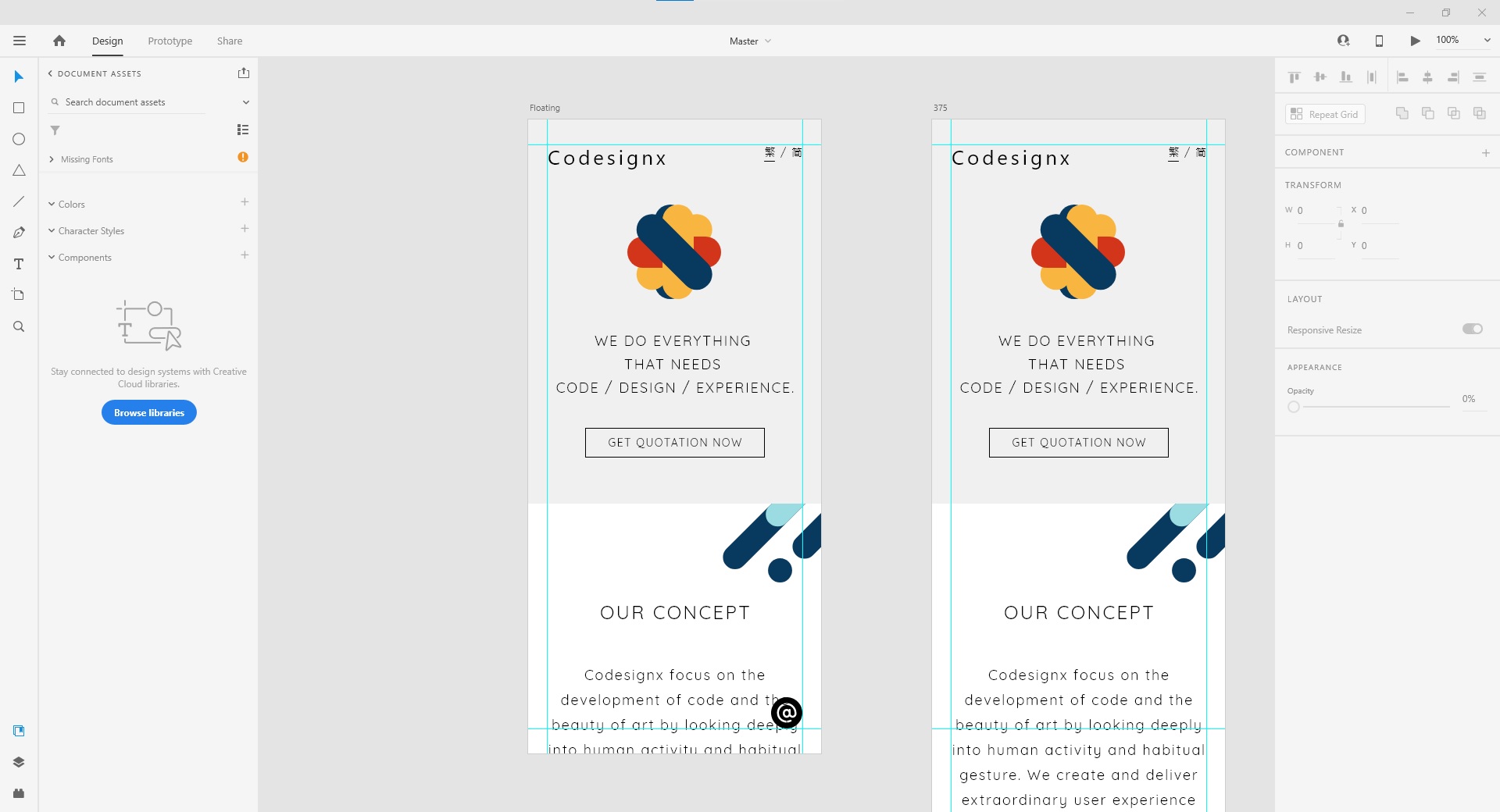 Website Design
The Codesignx team provides professional web design services for you to "overhauls" your existing websites. We provide professional advice and use UX/UI to display our concepts to develop a website that meets your needs and wants. In addition to conforming to your conception and style, the website will also be optimized closely to the trend. Furthermore, Codesignx will be according to different devices and browsers to adjust website functions to ensure the best user experience for users.

Figma
Powerful design tool optimal for team collaboration.
Web Design Process
1

Meeting with clients
Introduce our company's services and past reference examples, and communicate with clients for understanding their needs and wants by face-to-face meetings
2

Sign contracts
Sign business contracts after confirmation of clients' requirements
3

Start designing
The Codesignx design team will base on clients' requirements to start designing. After designs are ready, design team will pass to clients for reviewing and communicate with clients for design comments in order to fulfill clients' requirements in need.
4

Confirmation of the designs
The Codesignx design team will provide the source files of designs to clients after confirmation of the projects; furthermore, Codesignx design team provides additional printing services.